Sep 21, 2021 — Atlanta, GA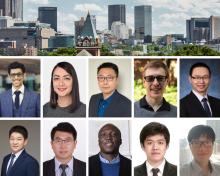 Ten recently minted Georgia Tech ECE Ph.D. graduates and postdoctoral fellows/associates have been hired into faculty positions around the world, despite a difficult and challenging job market.
Oct 29, 2018 — Atlanta, GA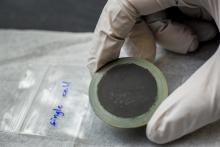 Cheap fuel, cool temperatures, low material costs: This fuel cell could spread to homes and cars.
Aug 15, 2018 — Atlanta, GA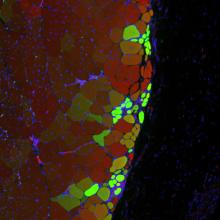 Elderly accident victims and Duchene muscular dystrophy sufferers could someday benefit from this stem cell hydrogel successfully tested in mice.
Jun 01, 2016 — Atlanta, GA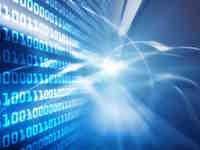 Top honor went to Andrew Medford, Joshua Gomberg
Feb 09, 2015 — Atlanta, GA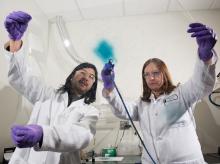 Researchers have created a broad color palette of electrochromic polymers, materials that can be used for sunglasses, window tinting and other applications that rely on electrical current to produce color changes.
Subscribe to Materials