Getting Started for New Postdocs

Open Postdoctoral Positions
News
Sep 02, 2022 — Atlanta, GA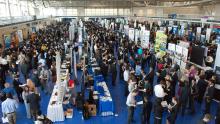 Christina Hall, graduate career development advisor, shares her advice for how you can get the most out of the 2022 All-Majors Career Fair. 
Aug 08, 2022 — Atlanta, GA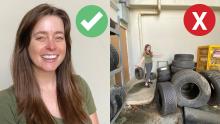 With some basic photography and composition knowledge, you can take your headshot to the next level using just your phone's camera.
Upcoming Events
Wednesday
Oct
5
2022
10:00AM - 11:00AM
All research builds on what others have previously done, but how do you make sure you can cite your references to past scholarship and avoid the appearance of plagiarism?
Wednesday
Oct
5
2022
2:00PM - 3:00PM
Find out how to save, store, and organize the references you find when doing your research.
Thursday
Oct
6
2022
11:00AM - 12:15PM
Through Universal Design for Learning, participants will learn how to create learning environments that are accessible for all students.