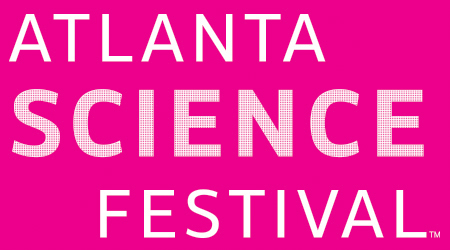 Mar 19, 2015 - Atlanta, GA
Last year was big! Bigger and better than anticipated.
"Last year's festival thoroughly eclipsed my expectations," said Paul Goldbart, dean of Georgia Tech's College of Sciences, of the 2014 Atlanta Science Festival (ASF). "It's one thing to nudge along an existing program and even improve it here and there. It's quite another to make a whole science festival where there wasn't one — and to have some 30,000 people from our community engage in it."
It didn't matter that it was the first-ever ASF. Those 30,000 attended more than 100 events at 50 venues over eight days.
Building on last year's momentum, from March 21 to 28, ASF organizers and co-founders — Emory University, Georgia Tech, and the Metro Atlanta Chamber — will have events on offer for those of all ages interested in exploring the worlds of science and technology.
Read the full story about the 2015 Atlanta Science Festival.