About the National Postdoctoral Association (NPA)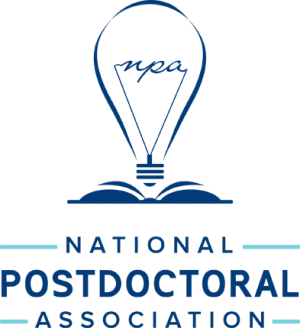 The NPA is a professional nonprofit organization that provides a national voice for postdoctoral scholars. The key program activities are focused in three key areas: advocacy and education, resource development, and community building. If you're interested in getting involved in one of these areas, there are many opportunities to volunteer with the NPA. Visit nationalpostdoc.org to learn more about the NPA.
Become an NPA Member at No Cost to You
Because Georgia Tech is an institutional member of the NPA, all Tech postdocs can join the NPA as an affiliate individual member for no cost. Affiliate NPA member are eligible for email newsletters and members-only website content. Register to become an affiliate member.
The NPA provides the following resources:  
Annual NPA Meeting
The NPA holds an annual meeting each spring. It is the largest meeting and networking event specifically for the postdoc community. Postdocs are invited to network, present posters and workshops, and attend sessions on career development topics. Postdocs can also apply for travel awards from the NPA to help with costs associated with attending the meeting (check the meeting site for details).