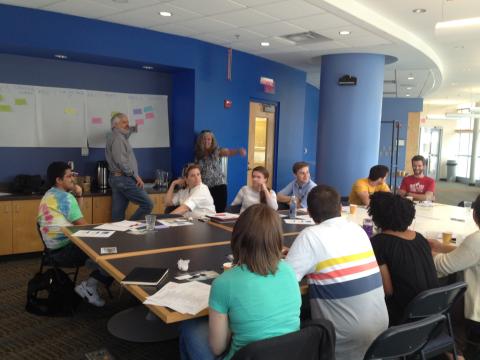 Application Deadline: July 1, 2014
May 21, 2014 — Atlanta, GA
Do you want help exploring all of the career options available to PhD Scientists and Engineers going into the biomedical workforce? The NIH funded Atlanta Broadening Experiences in Scientific Training (BEST) Program has been established to help Emory and Georgia Tech PhD students and postdocs in the biological, biomedical, bio-focused STEM fields explore career paths beyond faculty positions. Fill out an application by July 1 to be part of Cohort 2 starting in September here: www.gs.emory.edu/best
Trainees will be part of the Atlanta BEST program for 2 years, where they will receive:
leadership training
learn about the business and legal side of biomedical research
gain valuable self-awareness
gain insight into possible career options that fit career goals and personal values
access a powerful network of professionals in a variety of fields
The expected time commitment in the first year is about 1-3 hours a week, with optional workshops and events throughout their time in the program. In the second year, informational interviews and internships will be set up. Internships are flexible and will vary by trainee.
Find out more at an information session:
At Georgia Tech: 1-2pm, Thursday, June 12, 2014; Parker H. Petit Institute of Biotechnology Building, Suddath Room (1128)
At Emory: 1-2pm, Friday, June 20, 2014; Emory School of Nursing, Room 276 (1520 Clifton Rd NE, 30322)