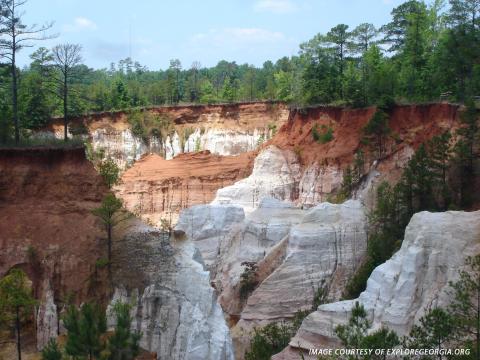 May 29, 2019 — Atlanta, GA
Lab, class, home — if this sounds like your daily routine, you're not alone. That's why Aurelio Bellotti sometimes escapes the city for a day trip. 
"Just going back and forth from campus to my house can make me feel claustrophobic," said Bellotti, a third-year Ph.D. student in Mechanical Engineering. "I like hiking a lot, so Sweetwater Creek is one of my favorite places to go. It's really cool to drive just 30 minutes away and feel like you're in the mountains."
Besides Sweetwater Creek, there are plenty of spots that are perfect for a day trip. Read on for a list of eight nearby destinations that will help you escape the city this summer.