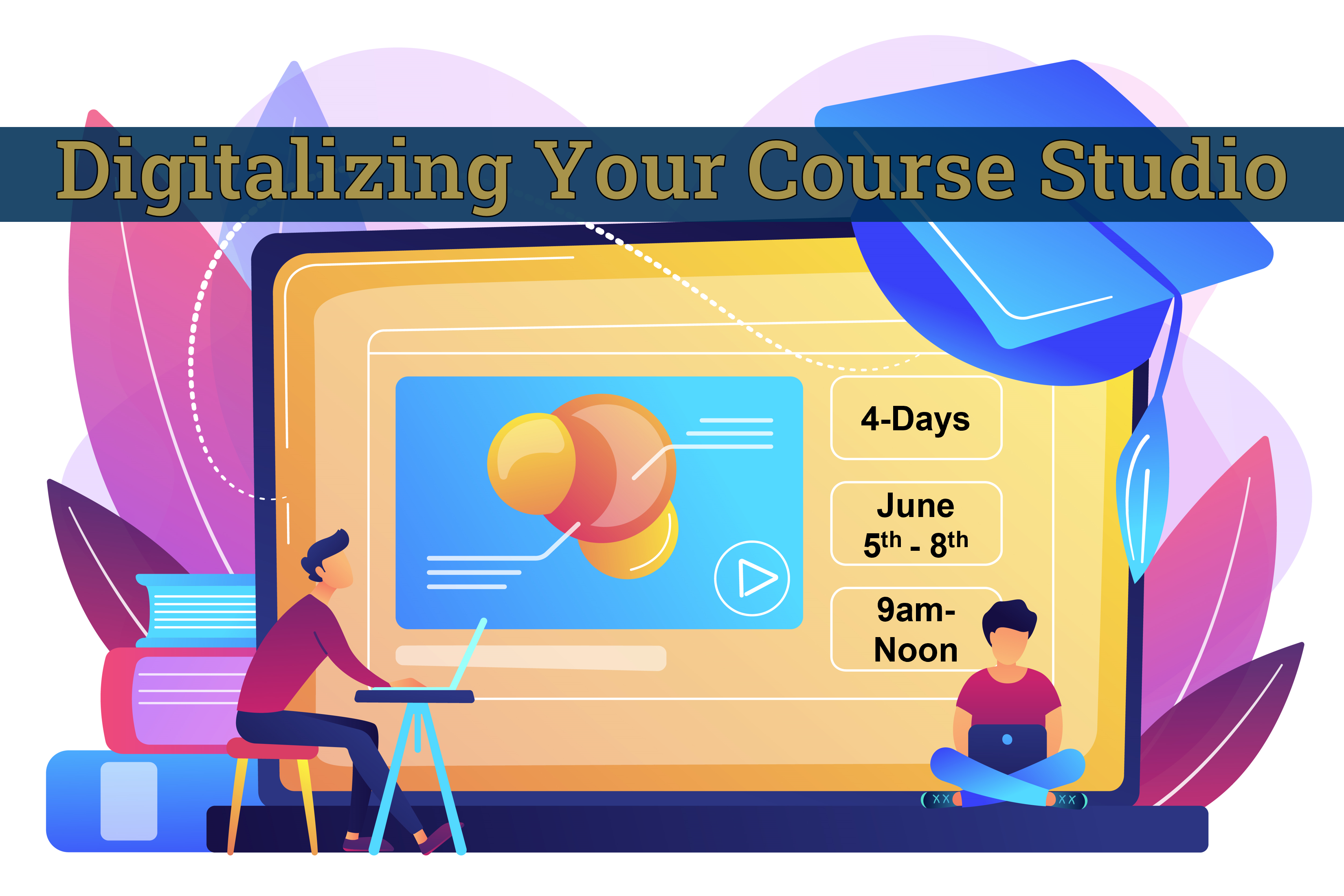 Are you an educator looking to modernize your course content and adapt to the digital era? Look no further! Join us for an immersive 4-day workshop series that will empower you to transform your classroom and elevate your students' learning experience.
In this workshop series, we will explore best practices and pedagogical approaches to transform/adapt your course materials and curriculum to online platforms.  Whether you just want to extend your reach to students outside the classroom, create a flipped or hybrid classroom experience, teach a class that is fully online, or offer something in between, attending this studio will leave you with a path to digitalize the different aspects of your course.
Studio participants will have the opportunity to:
Develop their skills and knowledge of digital course technologies

Learn how to enhance their students' learning experience with innovative teaching methods

Network with like-minded educators and exchange best practices

Receive a badge upon completion and

Receive ongoing support and feedback from CTL experts as they continue to build out their digital courses
 
Don't miss this opportunity to transform your teaching and inspire your students with cutting-edge digital course content.
 
📆 Dates: June 5th, 6th, 7th, and 8th ⏰ Time: 9 a.m. to noon

📍 Location: Crosland 4160 🥐 Breakfast Provided!
 
 Click Here to Register



Limited seats are available, so reserve your spot today!