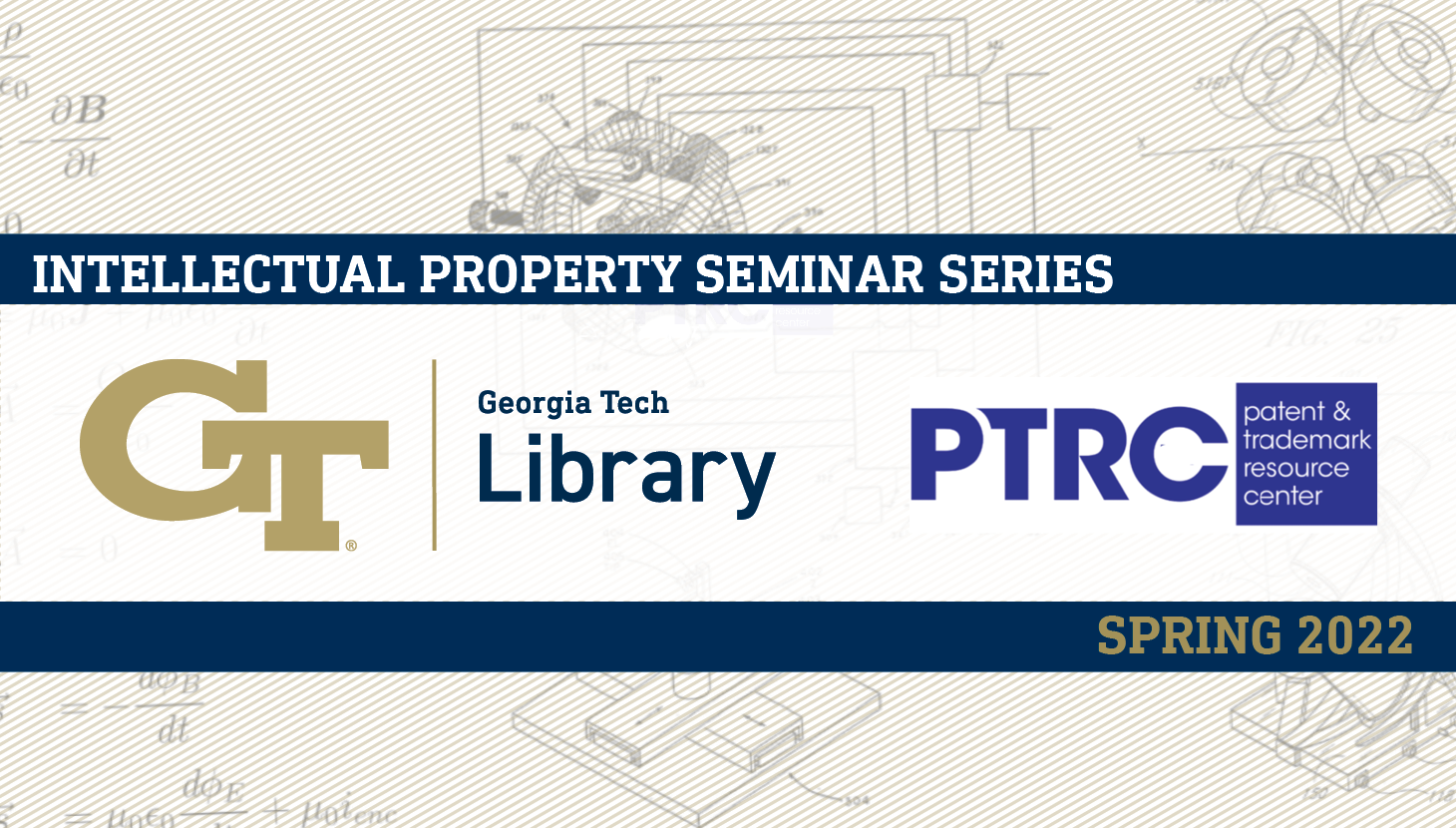 Do you have an invention and want to protect it before talking to the public? Do you have a business and need to make products without infringing on others' intellectual property? Do you know the difference between patents, trademarks, and trade secrets? Or are you someone who is just curious about patents? Welcome to this introductory IP class.
In this class, you will learn the basics of patents, trademarks, copyrights and trade secrets. We will have a quick overview of patenting processes and additional resources.
Audience: Inventors, entrepreneurs, students, researchers, and professionals.
The classes are offered online on multiple dates (1/13, 2/10, 3/10). Please select a date and register online.
These classes, offered by the Georgia Tech Patent and Trademark Resource Center (PTRC), Georgia Tech Library, are open to everyone at Georgia Tech as well as from the public. All are welcome. For more information, please email: GTPTRC@library.gatech.edu.