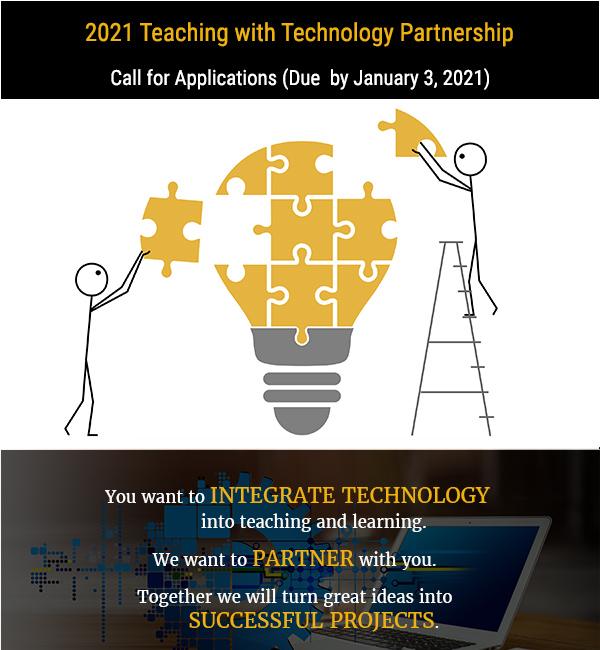 During the past year, COVID-19 caused educators and learners worldwide to quickly transition and adapt to online or hybrid learning. This pandemic challenge, unprecedented in scope, demanded that faculty, TAs, and students use technologies to facilitate teaching and learning in new environments. The Center for Teaching and Learning (CTL) has been active in supporting these efforts. Now, as you plan for teaching in the new year ahead, CTL invites you to partner with us to leverage technologies to engage your students and support their success with better online and hybrid teaching.

 If you have a project in mind and would like to partner with CTL to work on it, please submit your application by Sunday, January 3, 2021. 
Learn more about the partnership and become a faculty fellow!