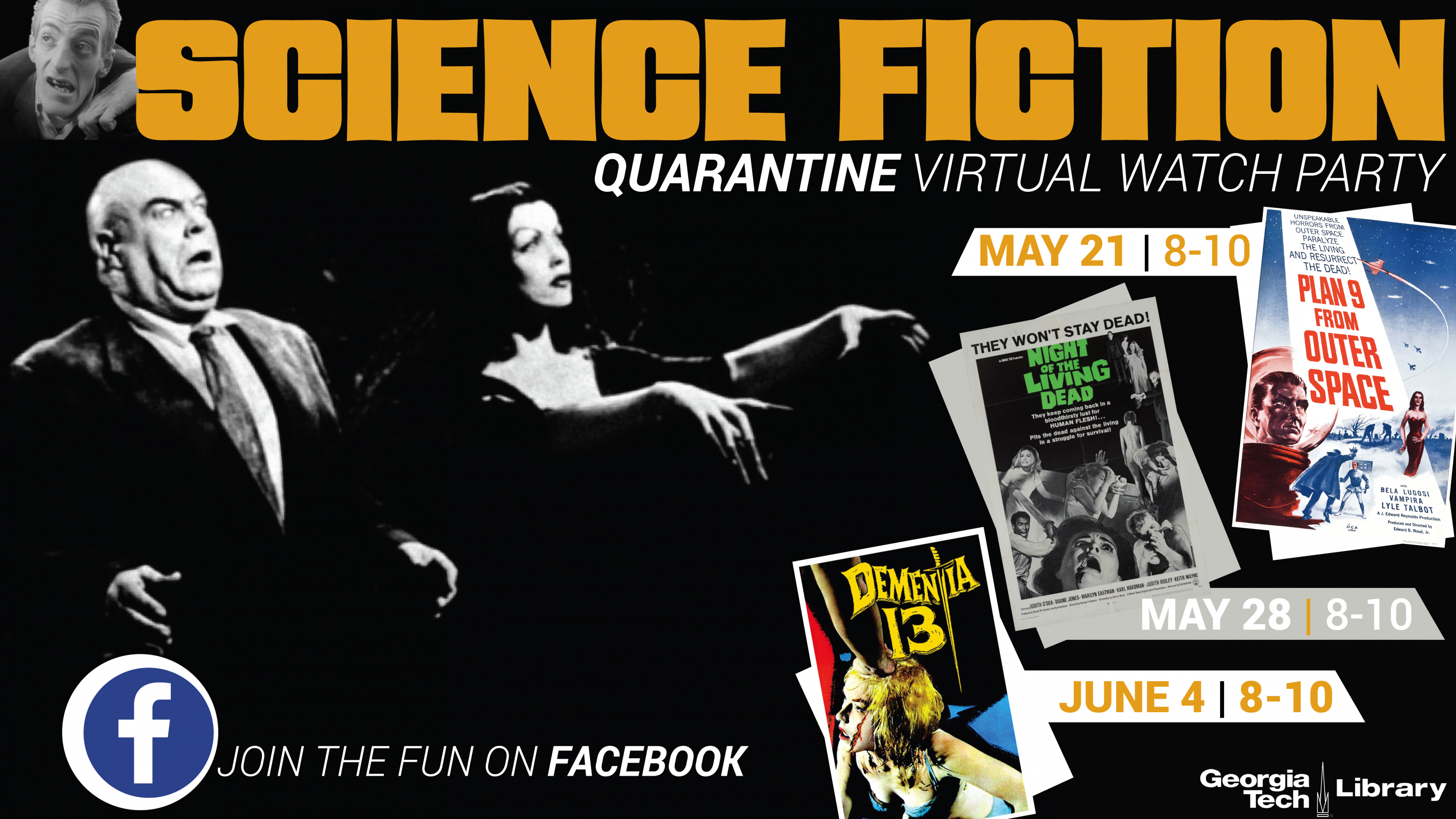 Join the Georgia Tech Library's faculty and staff on Facebook throughout the summer for a Science Fiction Quarantine Virtual Watch Party featuring three cinema classics.

We kick things off Thursday, May 21 with Ed Wood's infamous 1959 film, "Plan 9 from Outer Space," widely considered to be the ultimate "so bad it's good" movie experience. Then we take a turn to the truly macabre with George A. Romero's 1968 masterpiece, "Night of the Living Dead." Finally, we conclude with legendary director Francis Ford Coppola's early career shocker "Dementia 13."

Each feature will be kicked off by Georgia Tech faculty explaining the significance and context of the film, and then watchers can comment live!

To watch the films live with commentary, simply visit the Georgia Tech Library's Facebook page from 8-10 p.m. on the evening of the show. If you "like" the page, a notification of the watch party will be sent to you.